THE INSTALLATION VIEW
Wellcome to MAYAKOV world.

CITY GALLERY 2320 at KOBE JAPAN 8th. to 18th. Dec. 2018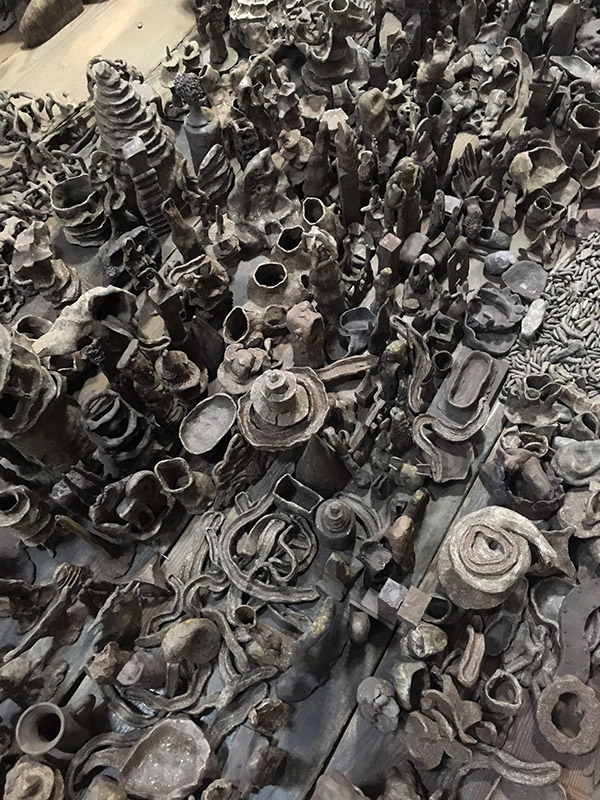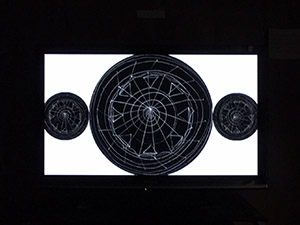 CITY GALLERY 2320のwebsiteを見る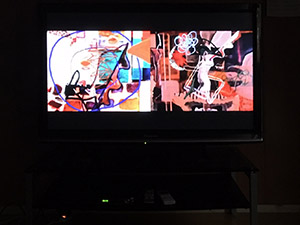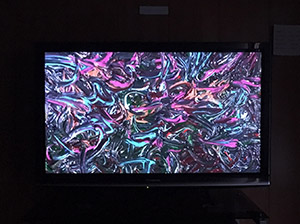 A new art gallery named "City Gallery 2320" was built in Futaba-cho in Nagata Ward, one of a few places in Kobe that escaped destruction of the Great Hanshin Earthquake. It happens to be an area where Mukai had spent his childhood years. Mukai's plan was to hand build the gallery from scratch. Nearby there is a fishing port and Komagabayashi Shrine, a shrine in which a god of the sea is enshrined. There is also a vibrant shopping mall nearby, quite different from regular shuttered shopping malls. The area exudes with enigmatic energy. I am truly looking forward to a new movement that could start from this location.
Do you know a JR station named "Shin Nagata", the second station to the west of Kobe station? In a park to the west of the station plaza, there is a large statue of Tetsujin 28-go or Iron Man No.28 (the character is from the first Japanese anime that featured a giant robot). There were several artistic movements in the 1960's such as " Avant guard," "Happening," "Counter-Art" and so on. Anime TV series also started during this time, although TV was still black and white. Together with the anime hero Astro Boy or Mighty Atom of Osamu Tezuka, Iron Man No.28 of Mitsuteru Yokoyama were at the very beginning of the Manga Boom. At any rate, the Iron Man No.28 has a really strong presence in Nagata-cho. The new City Gallery of Futaba-cho was opened in September of 2018 in Nagata Ward. What sort of artistic trend should the City Gallery in Futaba-cho create, and what kind of movements will be generated from there? No one can predict the direction of the future artistic trend. We can only watch over the footsteps of the giant.
The Third Artist was Mayakov from opening on this gallery,,,,
He made The new works in this gallery history,,,,,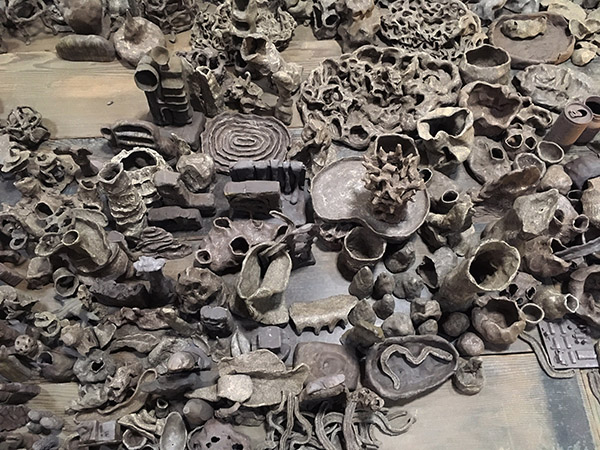 There is another materials one in this a lot of ceramic works.
web writing by iwasawa arimichi.
about artist Mayakov Eiji.
Contact with artist Mayakov Eiji ▶ e-mail

Japanese Page ▶ Japanese Page